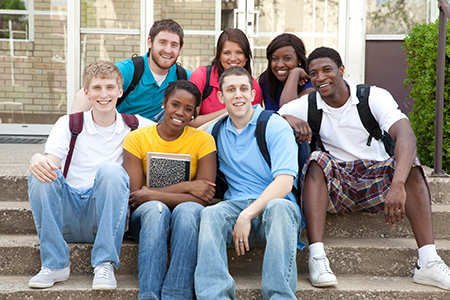 Our competitive advantage is that we will be able to add more services than any other college recruiting agency or consulting firm, and will have less overhead so we will be able to provide a full-service college recruiting services for a lower fee.
Many student-athletes and parents have no idea of just where to begin. The common thread among these families was the lack of knowledge regarding the process of keeping a detailed record of their athletic and academic achievements. The inspiration for the company was seeing this happen again and again – combined with our experience of helping student-athletes reach their college goals for no fee over the past eleven years – served as the primary motivation for establishing this company.
We have a passionate team of industry experts who will utilize cutting-edge technologies while building a vast network of solid relationships to help student-athletes reach their full potential. 3D Sports Promotions LLC will provide the knowledge, support, resources, assistance and direction required to help its recruits reach their full college dreams.
The central principle of 3D Sports Promotions LLC is to increase a student athlete's exposure to educational institutions, and college coaches so that the student-athlete may be able to attend the school they envision of, while also pursuing their dreams of participating in college athletics. Our company is designed to facilitate high prospect student-athletes getting to the next level both athletically and educationally. We are here to serve not only the future great minds of our nations but athletes as well.
Our efficient operation will have a simplified online database for each student-athlete, their parents, guidance counselors, and coaches (of both organized sports and High School coaches) to help guide and educate them. Our operation will allow them to contact us at any time through email or voice, serving as their consultant throughout the entire process.
Most importantly, this database will have the ability for each athlete to maintain their information professionally and help them to build their portfolios, resumes and player videos. This enables student-athletes to market their skills to the college coaches directly, or college coaches can access this information on their own. This business model will deliver total value to each customer we serve.
College Coaches across the country will have access to all our student-athletes portfolios to help them locate a gem.
All requests for student-athlete contact information is individually reviewed by our fully trained staff. Only authorized college recruiters are allowed to submit a request for contact information.
Your full portfolio will be visible by over 2,000 colleges and universities as well as over 40,000 college coaches throughout the country.
College recruiters are eager to give scholarships to student-athletes that fit their criteria.
"Your competition may have already begun. You have only one shot to do it right!"
How does it work?
We help to Promote Student-Athletes to College Coaches.
Helping you connect with College Coaches while maximizing your Exposure.
The College Recruiting process is more competitive now than ever before. With limited budgets, college coaches CANNOT get out to see all the potential student-athletes. With the World-Wide-Web, college coaches are able to see thousands of potential student-athletes from all over the world, without ever leaving their office. A lot of college recruiting happens online, through the professional college recruiting profiles.
How we do it?
We do it with our professional well-organized database, guiding you through the process with simplified steps while helping you make a lasting impression.
"Your competition may have already begun. You have only one shot to do it right!"
Athlete Recruiting Process
The Athlete Recruiting Process is a complicated process, but the hard work can pay off. Earning an Athletic Scholarship and an opportunity to play a sport in college is a life-changing event. The Athletic Recruiting process does not work as most people believe to think. College Coaches don't go to the camps and combine to recruit, so much of the process is done online.
"Your competition may have already begun. You have only one shot to do it right!"
Take the First Step
Take the essential first step on the road to building a Professional College Recruiting Profile. We will help you connect to College Coaches and College Coaches Connecting with you. It's time to MAXIMIZE your EXPOSURE.
"Your competition may have already begun. You have only one shot to do it right!"
Major Misconceptions
College Coaches will find me!
I attend college recruiting events/tournaments; this is enough, I will be found!
I am a very highly skilled player I will be found by the college coaches.
Many believe that "only" Blue Chip Players are capable of playing in college, far from the truth!  The choices of colleges vary based on levels and conferences, opening opportunities for so many student-athletes.
Fact:
When college coaches attend college showcase events, they are mostly going to see the athletes that have already reached out to them and have built a relationship with.
With millions of smart highly skilled athletes in the world and the advancement of technology, college coaches can mostly recruit from their desk.
Being proactive in the College Recruiting Process Dramatically Increases your odds of becoming a Student-Athlete.
NOT being proactive "REDUCES" your chances dramatically of ever being a student-athlete.
A greater number of "Recruited Athletes" were proactive in their destiny.
There is a lot to learn when it comes to college recruiting, and you have only one opportunity to get it right!
"Your competition may have already begun. You have only one shot to do it right!"